Category: Music
Taken from his upcoming compilation "Ghetto Youths International Presents – Set Up Shop Vol.2″, Damian Marley has leaked a brand new single titled "Hard Work". Damian Marley has been hard at work (pun intended) as next month he teams up with Norwegian Cruise Lines for his first annual Welcome To Jamrock Reggae Cruise. Fans can view more information on the official "Welcome to Jamrock Reggae Cruise" website on the URL above. You can listen to Damian Marley – Hard Work here.
Category: Music
iTUNES PRE-ORDER | If There's a Hell Below – Black Milk
As we await the new album from Black Milk titled "If There's a Hell Below", we have a new track from the album titled "Gold Piece". The track features Bun B, who features on the album alongside Blu, Pete Rock and Random Axe among others. If There's a Hell Below will be Black Milk's fifth album and is available for pre-order on the links listed above. You can listen to Black Milk ft Bun B – Gold Piece on the soundcloud player below.
Category: Music
The very popular DJ Jazzy Jeff is back in London on Saturday the 24th October thanks to an ever-present Doctors Orders, who are also giving one lucky an artist a rare opportunity. An upcoming DJ will have the chance to warm up for DJ Jazzy Jeff DJ Mr Thing, DJ MK, Spin Doctor and more, and the winner will be picked by the man himself. Participants must record a Hip-Hop mix between 20-45 minutes long and upload to Mixcloud. Full details can be found on the link above. You can view the official flyer for The Doctors Orders Present – DJ Jazzy Jeff here.
We are honoured to premier the European release of Praverb's new featured single titled "The Fray". The song belongs to German singer Devize and Belgian Hip-Hop group Aral and Sauze, and American-based Praverb has debuted  the single with HHK to mark the release. Praverb and Devize have been collaborating for several years, and "The Fray" is a follow-up to their 2012 released track "Temporary Home". You can listen to Devize ft. Praverb, Aral and Sauzé – The Fray on the soundcloud player below.
Category: Music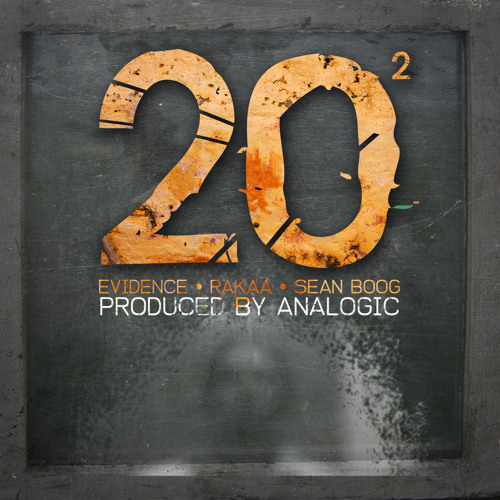 PREVIOUS | Audible Doctor ft Consequence – No Future
DOWNLOAD | Twenty Squared Remixes – EP – Analogic, Evidence, Rakaa & Sean Boog
As part of an E.P of remixes, the Audible Doctor steps up for his remix of Twenty Squared. The original track (and the remix) is a collaboration between artists Analogic, Evidence, Rakaa and Sean Bogg and Audible Doctor's remix is featured on a four track EP which is available to download from the iTunes link above. Other remixes come from Analogic, Dirty Art Club and S Raw. You can listen to Audible Doctor – Twenty Squared (Analogic, Evidence, Rakaa and Sean Bogg) Remix on the soundcloud player below.
Category: Music
PREVIOUS | Rewd Adams and The Last Skeptik – How NOT To Make a Living
Very happy to see the return of Rewd Adams to Hip-Hop Kings with his new single "Gone". I've been informed that Gone is taken from Rewd Adams' forthcoming mixtape which we will hear later in 2014, and is a joint project with DJ MK (Kiss FM, Dizzie Rascal DJ). Look out for plenty of more promotional material ahead of the release of Rewd Adams' upcoming mixtape. However, you can listen to Rewd Adams – Gone on the soundcloud player below.
Category: Music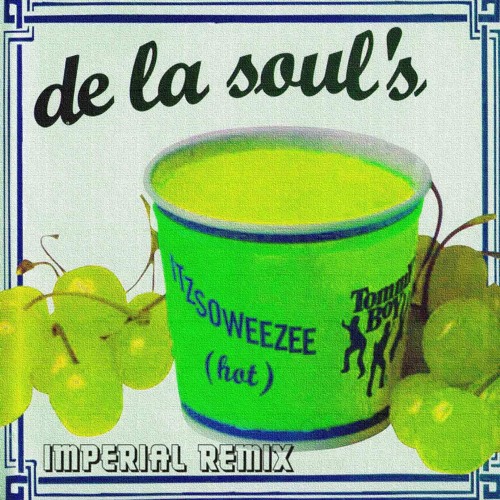 PREVIOUS | Imperial and Kinetik –  Just  Another Day
It's always a treat to hear new sounds from UK producer Imperial, and this time we have a remix of the classic De La Soul track "Itzsoweezee". Hip-Hop Kings fans will be aware of Imperial for his work with UK rapper Kinetik, and his previous remixes of "Diamonds from Sierra Leone" by Kanye West and "Linguistics" by Jurassic 5. Imperial also provided the exclusive content for the "25 Facts About Imperial and Kinetik – Pencils Not Pistols" project that was posted towards the end of 2013. You can listen to De La Soul – Itzsoweezee (Imperial Remix) on the soundcloud player below.
Category: Music
Written by Adam Darbyshire
The Hoods are back with yet another explosive album, a perfect second part to their previous album 'Drinking From The Sun'.
A few of their tracks have a more poppy vibe than their back catalogue but this isn't something to shy away from, it works perfectly with the feel of the album and personally I think it shows the growth of this hip hop trio as they have moved through almost a decade of music now, with their first studio album 'Hard Road' released way back in 2006, that's not giving any discredit to previous work they have released beforehand.
Half the album has some funky bass beats, which has led the track to build in quite an upbeat manner leaving a good chorus; either from the Hoods voices or from feature artists such as Maverick Sabre, showing the Hoods aren't just keeping things local this time, travelling all the way across the world to record with the UK artist. You can see the second single release, and one of my favourite tracks, 'Won't Let You Down' in the Youtube player below. In fact I liked this song so much that it was the second dance at my wedding recently and the first one to get everyone involved in, seeing the older generations trying to understand why they are hearing a rapper at a wedding reception, why these rappers sounds Australian, and why they still love the track is still up there in wedding memories for me.
My personal favourite is 'Cosby Sweater' which has a great buzz about the track with some quick lines from both Pressure and Suffa and a strong chorus courtesy of  Dan Sultan which can keep the general fans loving the track instead of just those that appreciate a good rhyming verse. Another funky beat that's worth noting is the beat behind 'Rumble, Young Man Rumble' which has a mix of speedy vocals to accompany the faintly distorted guitar chords that snap in and out of the record.
Hilltop have also taken this album as an opportunity to send out clear messages to both the fans, and more specific people, for example there is a song called 'Through The Dark' which holds a lovely piano melody and a slow paced drum beat, to which Pressure pours his soul in a very moving message to his son who has been in and out of hospital from a very young age. It is a truly perfect piece of music and sets an image very clearly in your head that I imagine everyone who hears it will take a second afterwards to contemplate everything mentioned in the song. It really does convey real life, which is something the Hoods wanted to show in this album in particular.
My favourite sample used on the album would have to be the space invaders sound which can be heard faintly at the end of the song 'Walking Under Stars', its gems like this that add to  songs and show how the Hoods go the extra mile for the perfect record.
If for whatever reason you aren't aware of the Hilltop Hoods yet they are definitely worth checking out and fully provide something for everyone, this album would be a good place to start for any new fan and a definite need for any hip hop fan to have in their catalogue.
Also keep your eyes peeled here at  HHK for the interview we managed to get with Hilltop when they were in London earlier this year.
Category: Exclusive, Music, News, Reviews, Upcoming Releases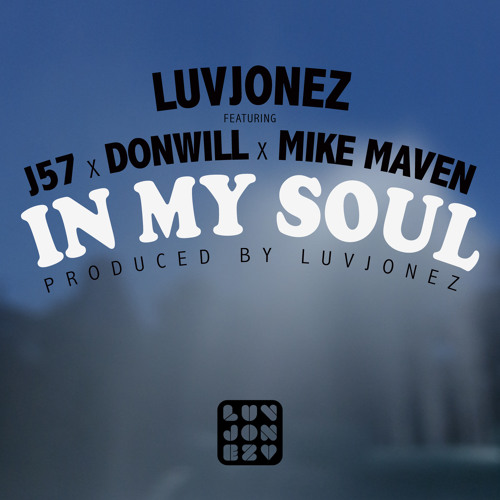 RELATED | Cage – The Void (J57 Remix)
These are the new sounds from LuvJones who has teamed up with J57, DonWill and Mike Maven for their collaborative single "In My Soul". The Brooklyn-based group all individually showcase their skills over the LuvJones produced track, which is featured on LuvJones' album "Mish Mash". Look out for Neon Summer which will be available to fans from the 12th of August 2014. However, you can listen to LuvJones ft J57, DonWill and Mike Maven – In My Soul on the audio player below.
Category: Music
DOWNLOAD | Awkword – World View Bonus Disc
PREVIOUS | Awkword – Deep Sea
Hip-Hop Kings favourite Awkword returns with a new offering in single format titled "The People's Champion Part II". Fans will be aware of Awkword's album "World View" and the World View Bonus Disc, which this track is featured on. Awkword teams up with Akir and Y-Love for The People's Champions Part II which has been uploaded to Awkword's AudioMack page. Fans can still download Awkword – World View Bonus Disc from the link above. However, you can listen to Awkword ft Akir and Y-Love – The People's Champions Part II on the audio player below.
Category: Music