Category: Upcoming Releases
De La Soul WEBSITE | http://www.wearedelasoul.com/
News reached us today that De La Soul will be releasing a highly limited edition vinyl (only 100) copies of an instrumental album of "Smell The Da.I.S.Y". The vinyl will contain all 11 of the Smell The Da.I.S.Y instrumentals, plus one never-heard J Dilla beat. The idea behind the limited release is to "resemble the limited amount of beat tapes that Dilla would send out to artists like Tribe Called Quest, The Roots, Talib Kweli, Common, Mos Def, Busta, and De La." Furthermore, there will be no information to which stores will have the vinyl, so crate diggers get ready! You can look at the De La Soul website (link above) for clues.
Category: Music, News, Upcoming Releases
Bone Thugs N Harmony Krayzie Bone has announced his final solo album release titled "Chasing The Devil" which will be available to fans on July 22nd 2014. Krayzie Bone has inked a deal with RBC Records (LA-based) who are an independent record company, will be releasing the project both physically and digitally worldwide. There are no confirmed guest appearances or producers on the album yet, but we'll post the official track listing as soon as we receive it. Look out for more promotional material including singles and videos as we ready the release of Krayzie Bone – Chasing The Devil.
Category: News, Upcoming Releases
RELATED | Ruste Juxx and The Arcitype ft Punchline – Barbarian Bars
RELATED | Willie The Kid ft Sean Price and Sha Stimuli – Delirium
Making his debut on Hip-Hop Kings is Brooklyn-based rapper Innocent?, and there's not much more you can do to make an impact than team up with Ruste Juxx and Sean Price for the single "Silent Murder". The single is featured on T.H.E.M Recordings forthcoming "Killin' The Game" album which we will post nce available. Credits go to DJ Static who produced Silent Murder and Donald Robinson Cole III who directed the video. You can watch Innocent? ft Ruste Juxx and Sean Price – Silent Murder on the YouTube player below.
Category: Music, News, Upcoming Releases, Videos
DOWNLOAD | Skyzoo – An Ode to Reasonable Doubt
PREVIOUS | Skyzoo – Tomorrow Morning
News has surfaced today that Skyzoo and Torae will be releasing their collaboration album "Barrell Brothers" on May 27th, and we have the official artwork and track listing. Following his recent free project "An Ode to Reasonable Doubt" Skyzoo teams up with long-time friend and music collaborator Torae for an album which is set to be one of the most anticipated this year. Producers on the album include Oh-No, !llmind, Black Milk and DJ Premier among others. The 15-track strong album also features guest appearances from Blu (Blu and Exile), Sean Price, Guilty Simpson and Livin Proof. You can view the artwork and track listing for Skyzoo and Torae – Barrel Brothers here.
1) Intro
2) Talk Of The Town (prod. by Oh-No)
3) Make You A Believer (prod. by Jahlil Beats)
4) Tunnel Vision (prod. by !llmind)
5) Blue Yankee Fitted (prod. by !llmind)
6) All In Together (feat. Sean Price & Guilty Simpson) (prod. by Black Milk)
7) Triangle Offense (feat. Sha Stimuli) (prod. by !llmind)
8) Movie Album (skit) (prod. by Auréli1 a.k.a TIGA)
9) Albee Square Mall (feat. Livin Proof) (prod. by Praise)
10) The Hand Off (prod. by Khrysis & Cyrus Tha Great)
11) 4 Bar Friday (prod. by The Stuyvesants)
12) Memorabilia (prod. by AntMan Wonder)
13) Rediscover (feat. Blu) (prod. by MarcNfinit)
14) The Aura (prod. by DJ Premier, co-produced by AntMan Wonder)
15) Got It From Here (prod. by Apollo Brown)
Category: News, Upcoming Releases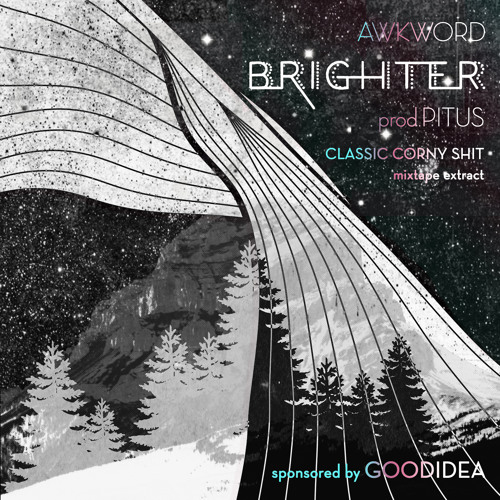 DOWNLOAD | Awkword – Brighter
PREVIOUS | Awkword – World View (Bonus Disc)
Continuing to provide us with new music, Awkword informs fans that the new single "Brighter" is one of the very few we will hear which will NOT be featured on an album in 2014. Awkword – Brighter is available as a free download from Awkword's official bandcamp page (link above) and is off the forthcoming "Classic Corny Shit" mixtape from Italian crew "Good Idea" (who were also credited for the World View album artwork. Look out for an exclusive Awkword interview with HHK in the forthcoming weeks, and you can listen to Awkword – Brighter on the audio player below.
Category: Music, News, Upcoming Releases
PRE-ORDER | Southsiders (Deluxe Version) – Atmosphere
PREVIOUS | Atmosphere – Bitter
As we approach the release of Atmosphere – Southsiders later this year (May 6th to be specific), enjoy the latest leak from the project titled "Kanye West". Atmosphere have a history of releasing tracks and projects with peoples names (Lucy Ford / Lisa Bonet / Christina Ricci / Rosie Perez / Bob Segar) and Kanye West is the latest offering from the upcoming album. We anticipate an official video coming soon however you can listen to Atmosphere – Kanye West on the YouTube player below.
Category: Music, Upcoming Releases, Videos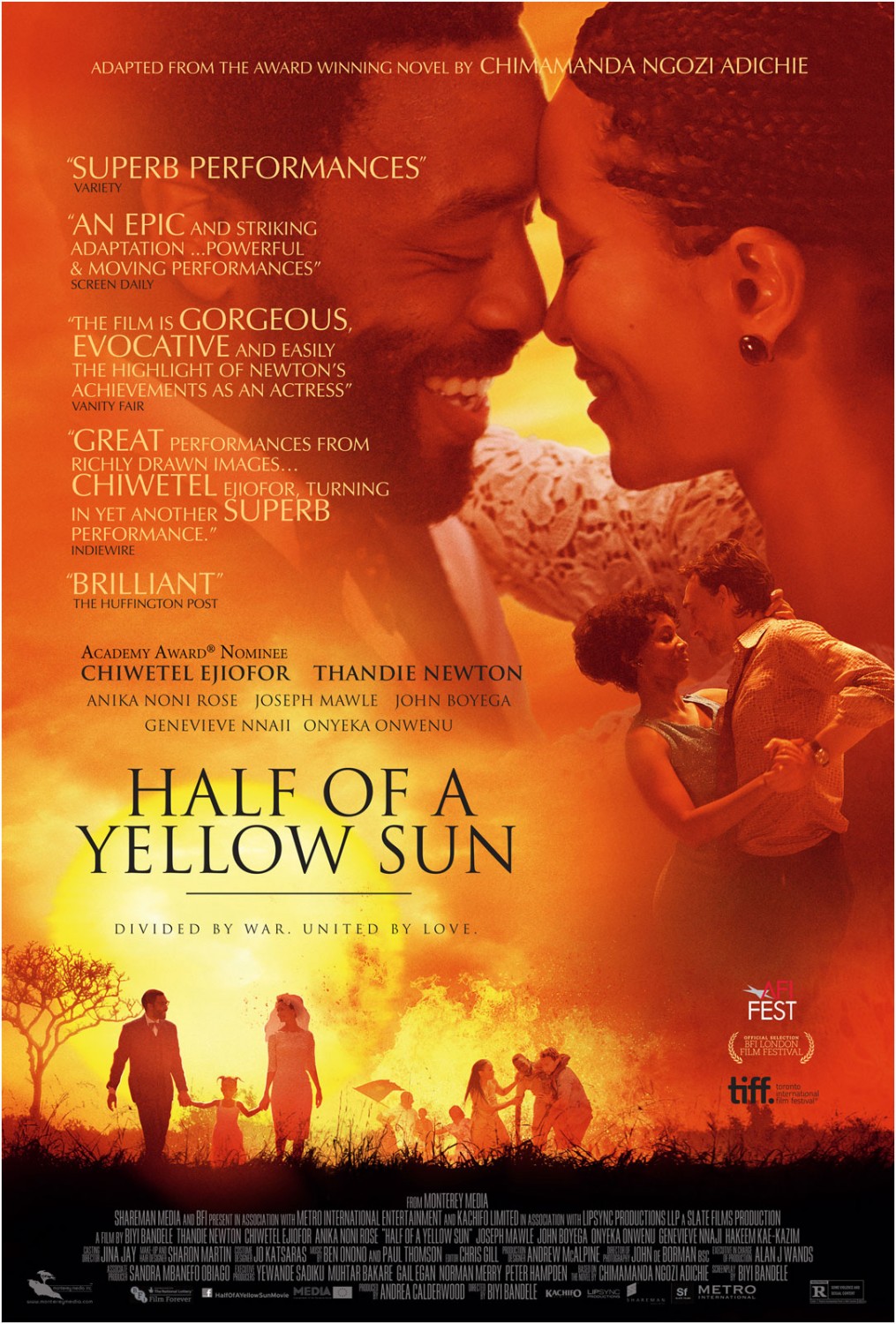 Previous | Hercules Official Trailer
Half Of A Yellow Sun opens nationwide on Friday, 11 April but you can catch the film before everyone else, at one of two special screenings taking place in London next week.
The first special preview will be on Monday, 7 April at Peckham Plex, Peckham with director Biyi Bandele and author Chimamanda Ngozi Adichie taking part in a Q&A session.
On Wednesday, 9 April Biyi Bandele will again be available for a Q&A session and will be joined by Chiwetel Ejiofor, who most recently starred as Solomon Northup in Steve McQueen's harrowing masterpiece: 12 Years A Slave. This screening will take place at Odeon Cinema, Greenwich.
Chimamanda Ngozi Adichie's much-loved novel 'Half of a Yellow Sun' is adapted for the big screen, in a drama which follows two middle-class sisters whose lives are torn apart by the Nigerian Civil War. Starring Oscar nominee Chiwetel Ejiofor, BAFTA winner Thandie Newton, Joseph Mawle, Anika Noni Rose and John Boyega, 'Half of a Yellow Sun' is the directorial debut from Biyi Bandele.
Set during the 1960s, the film follows twins Olanna (Newton) and Kainene (Rose) in the years leading up to and during the devastating Nigerian conflict. While Olanna falls in love with a passionate activist Odenigbo (Ejiofor) and Kainene with a British writer Richard (Mawle), both sisters and their partners struggle to survive.
Tickets for both screenings are available to buy now at:
Both screenings begin at 18:30.
Category: Upcoming Releases
RELATED | Secret Wu-Tang Album "Once Upon a Time in Shaolin"
This is a brand new single from Wu-Tang Clan members Raekwon and Ghostface called "Slim Thick Remix". Reworking the original by Fabolous, Raekwon and Ghostface drop their verses and producer credits go to Frank G and Roadsart. News also surfaced recently about a new Wu-Tang album called "Once Upon a Time in Shaolin" which will release ONE copy. Read more about the secret Wu-Tang album on the link above. However, you can also listen to Raekwon and Ghostface – Slim Thick Remix on the audio player below.
Category: Music, News, Upcoming Releases
PREVIOUS | BVA ft Leaf Dog – Crazy Trips
PREVIOUS | Sonnyjim and Kosyne – Born Invincible
A collaboration between Eat Good Records' Sonnyjim and High Focus / Four Owls member Leaf Dog (production) was the foundation for the brand new video for the single "Royal Flush". Sonnyjim called upon Leaf Dog for the production of the single, which has lead to a forthcoming E.P (How to Tame Lions) between the two which will be released on Eat Good Records later in 2014. Sonnyjim calls upon the talented Huw Caddy for the visuals, which is a mix of a Mercedes and Michelin star kitchens. Look out for more information on How to Tame Lions coming soon, and you can watch Sonnyjim – Royal Flush on the YouTube player below.
Category: Upcoming Releases, Videos
PICTURES | More Pictures of The Rock as Hercules on the HHKMag Facebook Page
Fourteen hundred years ago, a tormented soul walked the earth that was neither man nor God. Hercules was the powerful son of the god king Zeus, for this he received nothing but suffering his entire life. After twelve arduous labours and the loss of his family, this dark, world-weary soul turned his back on the gods finding his only solace in bloody battle. Over the years he warmed to the company of six similar souls, their only bond being their love of fighting and presence of death. These men and women never question where they go to fight or why or whom, just how much they will be paid. Now the King of Thrace has hired these mercenaries to train his men to become the greatest army of all time. It is time for this bunch of lost souls to finally have their eyes opened to how far they have fallen when they must train an army to become as ruthless and blood thirsty as their reputation has become. You can watch the Hercules – Official Teaser Trailer on the YouTube player below.
Category: Exclusive, News, Upcoming Releases