Recent Blog Posts
DOWNLOAD | Awkword – World View (Bonus Disc)
DOWNLOAD | Awkword – World View LP
As we're aware, last month New York based Awkword released the 100% non-profit album "World View". As a treat to fans, DJ Booth have premiered an exclusive "World View Bonus Disc" which has been made available as a free download to fans. With contributions from the likes of Sean Price, Akir, Poison Pen and Jadakiss among others, Awkword encouranges fans to download this project for free, while contributing to the World View album which you can do so from the link above. You can view the two World View download links above, while streaming Awkword – World View Bonus Disc below.
Category: Free Downloads, Music, News
RELATED | Army of the Pharoahs – God Particle
As Apathy announces his next solo album "Connecticut Casual" on 3rd June 2014, we have a brand new video for the single "The Grand Leveler". Premiered on 2DopeBoyz this afternoon, Apathy has teamed up with Smoke The World who takes production credits for the track, which as part of "Connecticut Casual" will be released on "Dirty Version Records". Look out for plenty of new Apathy music leading up to the release, including work on the Army of the Pharoahs album which is also set for a 2014 release. You can watch Apathy – The Grand Leveler on the YouTube player below.
Category: News, Upcoming Releases, Videos
PREVIOUS | 25 Facts About Matt Maddox – Righteous Fury | 25 Facts About Imperial and Kinetik – Pencils Not Pistols
We're gearing up for the release of Iron Braydz's next project "Verbal sWARdz" on 14th April 2014. Here's an exclusive "25 Facts About Iron Braydz – Verbal sWARdz" which is a great insight into the project. You'll be able to download Verbal sWARdz from Braydz's Official Bandcamp Page.
1. Verbal sWARdz has three tracks I already put out in the course of a few years that passed (Firey Read in 2011, Dobermans and Scorpion Sting).
2. Dobermans featuring Phat Kat has already got a video on my YouTube channel shot by Sinikle.
3. Firey Red featuring Sean Price got a lot of Coverage especially from 2dopeboys and NahRight.
4. Dobermans and Firey Red were both originally meant to go on the SLUGGA album which I haven't recorded yet.
5. During the course of recording some more tracks for the EP, I, Phat Kat and Agor (producer of Dobermans) had agreed to do an EP together.
6. The verse on Verbal sWARdz (the title track) was originally written for the EP with Phat Kat and Agor.
7. Dedd wasn't originally called that, realised I had lost my lyrics when I got on the train before going to Chemo's to record and out of frustration I wrote Dredd before I got there.
8. All my beats were made on Reason 5 on my laptop with a pair of Zenheiser headphones.
9. Rambo was for a project called Chimera that was devised by fellow Triple Darkness member Solar Black. The line-up was Skiblah, Black Crypton, Solar Black and my self.
10. I ended up using it on the EP because everyone's schedules were hectic.
11. Scorpion Sting was inspired by "the House of Flying Daggers" on Raekwon's OB4CL 2.
12. My verse on Crowbar Head topper was influenced by how I felt when English Frank made the comment about the security guard being African. I know he apologised for what he said and done, however it still offended me at the time and I can sincerely say I have no issues with him.
13. The first part of my verse on Crowbar Head Topper was a true story, happened a long time ago.
14. The beat I created for Fiery Red was a remix of a beat Chemo made for me some years back.
15. The intro to V.S was taken from Thundering Mantis, one of my all time favourite classics. I also felt that part of the movie represents how I feel. It almost feels like the black community is being laughed at right now in the height of recent and current events to do with some of the racial tension that's building up in London (and worldwide), but no many people seem to want to talk about it. Bryan Leungs outburst just before Scorpion Sting kicks in is the full representation of the project. An outburst of facts, feelings, perspectives and opinions.
16. Millennium was the most difficult lyric for me to write because of its intricacies and alignment of words. Plus I had the pleasurable pressure of making sure my verses were up to par with the big brother Po.
17. The artwork for V.S was done in 2010, but it was finalised last year.
18. Verbal sWARdz drops the exact same time Triple Darkness had made me an Official member 14.4.14.
19. Just before I finished recording the EP I had made a cameo in my first movie (Night Bus).
20. Crowbar Head Topper is also on Ray Vendetta and Solar Blacks releases.
21. My daughter stayed up with me while I finished making the beat for Scorpion Sting.
22. I wasn't going to put the EP out at one point, because I was done with music for a while and it made no sense to me until Cyrus Malachi and M9 had words with me.
23. Jehst was present in my recording session and he lost his marbles when he'd heard the Rambo and Scorpion Sting instrumentals, He was also surprised when he found out I made them. That shit was funny as hell.
24. Dave Pyster who created my custom swords was also the inspiration for me choosing the title of the EP.
25. This project is dedicated to my good friend Natty and Ricky Bishop who both passed away due to police brutality.
Category: Exclusive, Free Downloads, News, Videos
Games/matches/fights can be won or lost in a single moment. Thanks to ESPN we have footage of six extremely unlucky sports moments. The sports involved are ten-pin bowling, basketball, football (x2), ice hockey and poker. The chances of these events ever repeating themselves are highly unlikely, but it's definitely worth the watch. You can watch the video for ESPN Presents – 6 Extremely Unlucky Sports Moments below.
Category: Exclusive, News, Videos
TICKETS | Big Narstie and Black The Ripper Live in LEEDS (BDL – Base Defence League) Tour
PREVIOUS | Black The Ripper – 420 Mixtape
UK Hip-Hop artist Black The Ripper presents the brand new video for his single "Tangie (High End Weed Music)". Black The Ripper teams up with Iron Barz for the single, and the video was shot in Voyagers coffee shop in Amsterdam. Look out for the release of High End Weed Music which will be available to download from April 20th 2014, and Black The Ripper will also be performing in Leeds on March 28th with Big Narstie (link above). You can watch the brand new video for Black The Ripper and Iron Barz – Tangie (High End Weed Music) on the YouTube player below.
PREVIOUS | Playstation 4 Global Sales Surpass 4.2 Million
Virtual Reality (VR) gaming took another step closer to commercial release today as Sony announced updates, and a picture, of Project Morpheus. The system will undoubtedly take fans to the next level of gaming, and the focus is on presence, enabling the player to feel as though they're physically inside the virtual world of a game. Morpheus features a visor-style, head mounted display and will work with the Playstation camera. Internal sensors are built into the head mount and the camera will track head orientation and movement so as the player's head rotates, the image of the virtual world rotates naturally. You can view the first picture of Morpheus here.
WATCH | N.E.R.D – Lapdance
Red Bull met with N.E.R.D member Pharrell Williams and Nigel Sylvester for a brief discussion on the BMX culture in Los Angeles. Pharrell discusses being a regular kid and the importance of BMX's, so much that the infamous "Lapdance" video had Pharrell and his crew riding them in the video. Nigel Sylvester is a professional BMX rider and he speaks on the work that gets put into making tricks look good, and the influence Pharrell had on his career. You can watch the Pharrell Williams Discusses BMX Culture in Los Angeles on the YouTube player below.
Category: Videos
Thanks to ABC and Marvel Entertainment, we have some great concept pictures from the upcoming movies Avengers: Age of Ultron and Guardians of the Galaxy. Anticipation for both movies is incredibly high, particularly the sequel to the Avengers movie which became the third highest grossed film ever at $1.51 billion. Avengers: Age of Ultron will be released on the 1st of May 2015, and Guardians of the Galaxy will be in cinemas on the 1st August 2014. You can take a look at the Artwork from Avengers: Age of Ultron and Guardians of the Galaxy below.
Category: Exclusive, News, Upcoming Releases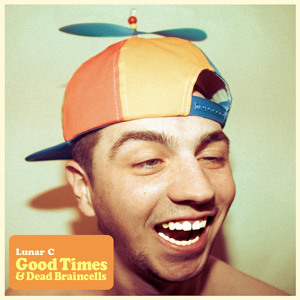 DOWNLOAD | Lunar C – Good Times and Dead Brain Cells
DOWNLOAD | Lunar C – German Whip Remix
Who told you, you could drive through Yorkshire? WY artist Lunar C releases his version of the Meridian Dan hit "German Whip" and has made the track available as a free download from his official soundcloud page (link above). Lunar C is still promoting his latest record "Good Times and Dead Brain Cells" and also has a brand new feature with Ont' Sofa coming very soon – subscribe to Lunar C's YouTube Channel to watch that first. You can listen to Lunar C – German Whip Remix on the soundcloud player below.
Category: Music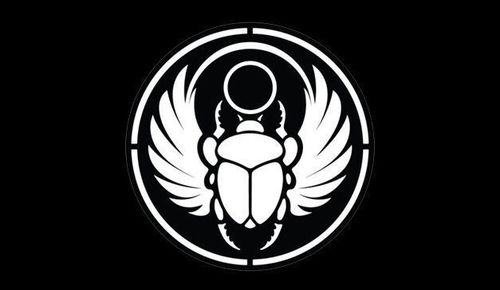 Cyrus Malachi | The Isis Papers Vol.1 | The Isis Papers Vol.2 | The Isis Papers Vol.3 | Expressions E.P | Ancient Future
Triple Darnkess member Cyrus Malachi has released the brand new video for the single Pariah. Produced by Remulak, Cyrus Malachi has teamed up with Global Faction who have directed the video, which has quickly gained support from the regular Hip-Hop blogs and Cyrus Malachi fans. Cyrus Malachi has now been featured over twenty times through the years on Hip-Hop Kings, and you can download his projects from the links listed above. You can watch Cyrus Malachi – Pariah on the YouTube player below.
Category: Free Downloads, Music, Videos