Tag: Aesop Rock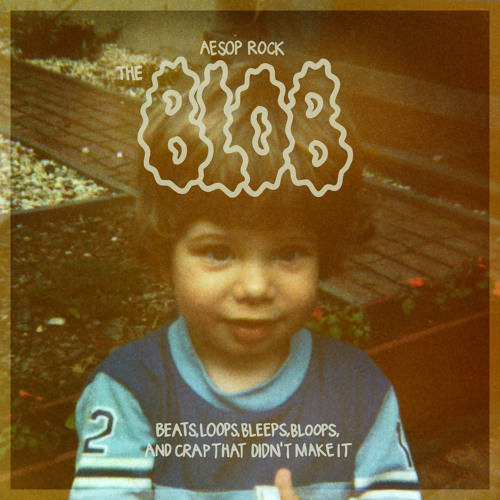 DOWNLOAD | Aesop Rock – The Blob
The eclectic music of Aesop Rock is once again among us, this time in the format of a free downloaded titled "The Blob". Aesop Rock presents a 32-minute mix of beats and sounds as a treat to fans following his 2013 album Skelethon. Aesop Rock is also rumoured to be working on the next Hail Mary Mallon (Aesop Rock / Rob Sonic / DJ Big Wiz) record which should be available in 2014. You can download Aesop Rock – The Blob from the link above, and listen to my personal favourite Aesop Rock track "Getaway Car" below.
Category: Free Downloads, Music, Videos
Aesop Rock – Skelethon DOWNLOAD
Here is the brand new video from the very prolific and talented Aesop Rock for his single "Cycles to Gehenna". Video credits go to Ben and Pete Lee, and fans can download the single using the iTunes player listed above. As Hip-Hop Kings fans are aware, Aesop Rock recently released his latest album "Skelethon" which features the track, which is considered a fan favourite from the project. You can watch Aesop Rock – Cycles to Gehenna on the youtube player below.
Category: Videos
Pre-Order Skelethon | http://bit.ly/IRjQnX
Rhymesayers Entertainment artist Aesop Rock has released the latest video for his single "Zero Dark Thirty" which is another great example of what fans can expect from the forthcoming album "Skelethon". Aesop Rock will undoubtedly have "Skelethon" boast the biggest commercial release to date from his discography, which goes back many years. Zero Dark Thirty is the first official video/single from Skelethon which fans can download from the link listed above, however you can watch Aesop Rock – Zero Dark Thirty on the youtube player below.
Category: Videos
Aesop Rock – Zero Dark Thirty | http://bit.ly/HFovK5
We're all excited for the upcoming Aesop Rock album "Skelethon" which will be available to the world on July 10th 2012, and Aesop Rock has already leaked a single from the project titled "Zero Dark Thirty". Pitchfork.com premiered the single today, and soundcloud statistics suggest that over 20,000 listens have been credited within the space of a few hours. Look out for plenty of more promotional material ahead of Skelethon, however you can listen to Aesop Rock – Zero Dark Thirty on the soundcloud player below.
Aesop Rock – Zero Dark Thirty by rhymesayers
Category: Music
Infamous underground Hip-Hop producer Aesop Rock has announced today he will be releasing his sixth studio album "Skelethon" via Rhymesayers Entertainment. The release date of 10th July 2012 has been set, and I'm expecting a diverse, and aggressive marketing campaign ahead of the album from the Rhymesayers crew. Aesop Rock has made himself a legend in his own right, and has already revealed the tracklisting for the project too. You can view the official artwork and track listing for Aesop Rock – Skelethon here.
1. Leisureforce
2. ZZZ Top
3. Cycles To Gehenna
4. Zero Dark Thirty
5. Fryerstarter
6. Ruby '81
7. Crows 1
8. Crows 2
9. Racing Stripes
10. 1,000 O'Clock
11. Homemade Mummy
12. Grace
13. Saturn Missiles
14. Tetra
15. Gopher Guts
Category: Upcoming Releases
Fans of Atmosphere (including myself) will be very surprised to see this collaborative track with Aesop Rock called "Which Was Is Up". As we prepare to hear the new album "The Family Sign" which will be available in the forthcoming months, Atmosphere appear to have leaked the track which I imagine will NOT be featured on the album. In true Slug and Ant greatness, the track is extra special with a guest verse from Aesop Rock in a rare Atmosphere collaboration. You can listen to Atmosphere ft Aesop Rock – Which Way Is Up on the audio player below.
Atmosphere ft Aesop Rock - Which Way Is Up
Category: Music