Tag: half of a yellow sun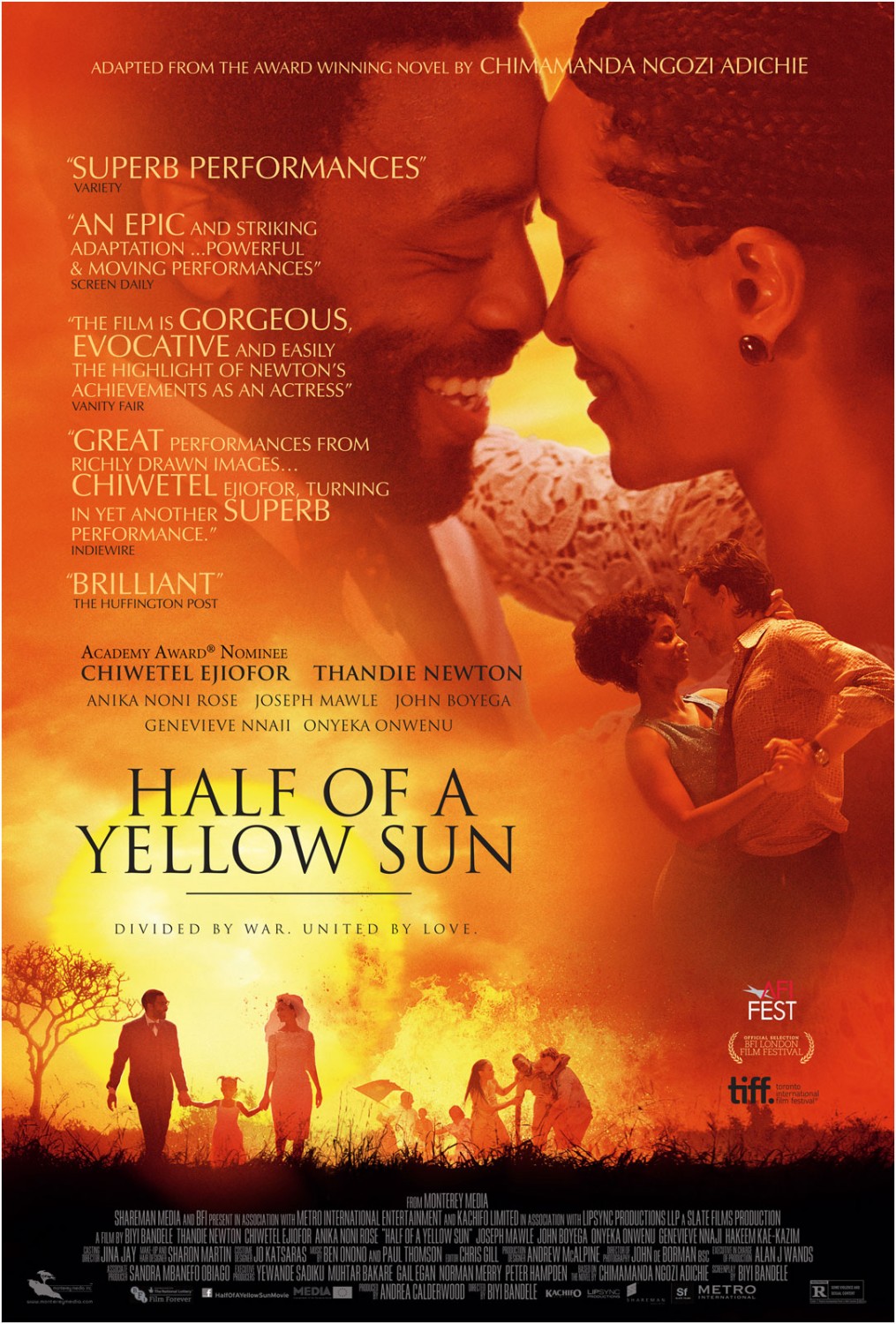 Previous | Hercules Official Trailer
Half Of A Yellow Sun opens nationwide on Friday, 11 April but you can catch the film before everyone else, at one of two special screenings taking place in London next week.
The first special preview will be on Monday, 7 April at Peckham Plex, Peckham with director Biyi Bandele and author Chimamanda Ngozi Adichie taking part in a Q&A session.
On Wednesday, 9 April Biyi Bandele will again be available for a Q&A session and will be joined by Chiwetel Ejiofor, who most recently starred as Solomon Northup in Steve McQueen's harrowing masterpiece: 12 Years A Slave. This screening will take place at Odeon Cinema, Greenwich.
Chimamanda Ngozi Adichie's much-loved novel 'Half of a Yellow Sun' is adapted for the big screen, in a drama which follows two middle-class sisters whose lives are torn apart by the Nigerian Civil War. Starring Oscar nominee Chiwetel Ejiofor, BAFTA winner Thandie Newton, Joseph Mawle, Anika Noni Rose and John Boyega, 'Half of a Yellow Sun' is the directorial debut from Biyi Bandele.
Set during the 1960s, the film follows twins Olanna (Newton) and Kainene (Rose) in the years leading up to and during the devastating Nigerian conflict. While Olanna falls in love with a passionate activist Odenigbo (Ejiofor) and Kainene with a British writer Richard (Mawle), both sisters and their partners struggle to survive.
Tickets for both screenings are available to buy now at:
Both screenings begin at 18:30.
Please follow and like us:
Category: Uncategorized