Tag: Hi-Tek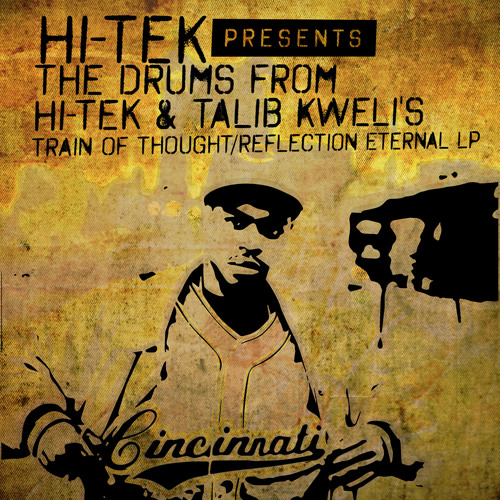 PRE-ORDER | Hi-Tek "The Drums"
Legendary Hip-Hop producer Hi-Tek has teamed up with The Drum Broker to release the drums from his collaborative album "Train of Thought". As many Hip-Hop fans know, Hi-Tek partnered with Talib Kweli for the album under the alias Reflection Eternal, and Train of Thought was widely regarded as one of the best collaborative albums of its time. Fans can pre-order the drums which are straight out of Hi-Tek's Akai MPC3000, which for the first time can be made available to the public. The drums will be available from Friday 7th March 2014 in 24bit WAV format. You can view the official artwork for the project and listen to the full Hi-Tek and Talib Kweli (Reflection Eternal) – Train of Thought album below.
Please follow and like us:
The force of Phonte and Rapper Big Pooh who collectively alongside 9th Wonder formed the super-group Little Brother. In 2010 the group announced their album "Leftback" would be the last, however the Hi-Tek produced "I Got Work For Ya" has been leaked via Hi-Tek himself. The track is set to spark rumours surrounding a reunion, but both Phonte and Rapper Big Pooh have been very clear stating it's not on the cards. You can listen to Little Brother – I Got Work For Ya on the audio player below.
[wpaudio url="http://www.hip-hopkings.com/wp-content/uploads/2011/06/Little_Brother-I_Got_Work_For_Ya-2dope.mp3″> text="Little Brother – I Got Work For Ya" dl="0″]
Please follow and like us:
Category: Music