Tag: roberto mancini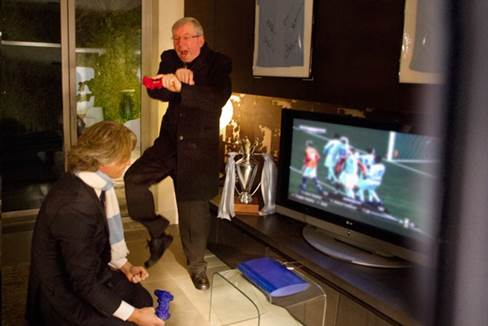 The title race might be over, but the competition never is. Red vs Blue, new limited edition Super Slim PlayStations available now.
This is a brand new video from highly respected contemporary artist Alison Jackson, who has caught footage of Manchester City boss Roberto Mancini having a game on the new PlayStation3 Slim against Manchester United manager Alex Ferguson. So maybe the football managers are look-alikes, and Alison Jackson is renowned for focusing work on the obsession of celebrities, and is often labelled funny and thought-provoking. As we approach the final months of the Premiership campaign, who do you think will be victorious? #RedorBlue ?
Category: Videos