Tag: terrorsum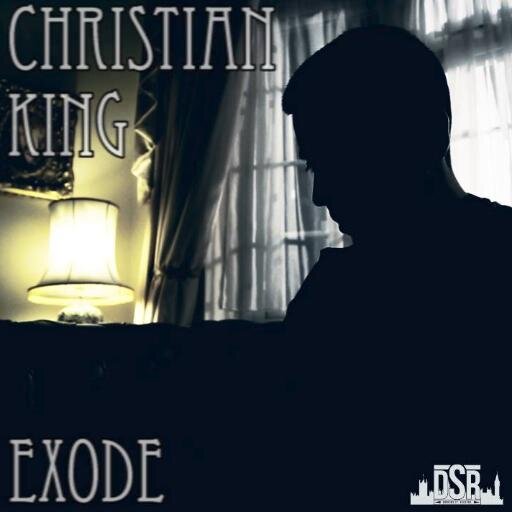 Under this moniker it's his debut. However, we've known and supported Terrorsum (now Christian King) for years, and we're delighted to share the video for his brand new single "Exode". Under new management and direction, Christian King presents the visuals for the single, which contains key elements of his former work mixed with new influences and styles which I'm sure existing fans will come to love. It's confirmed that Christian King will be releasing more music ahead of the upcoming album "Red Light Fever" so watch out for that. You can watch Christian King – Exode on the YouTube player below.
This is the latest video from Birmingham-based P110 who have featured U.K artist Terrorsum in their "Bar for Bar" series. Terrorsum has decided to rap over the Cypress Hill "Superstar" tracks, and once again display why he's considered as one of the most promising rappers being talked about at the moment. Look out for plenty of new Terrorsum music coming in the forthcoming months, including a Hip-Hop Kings exclusive in the early stages of 2013. You can watch P110 – Terrorsum (Bar for Bar) on the youtube player below.
Category: Videos
Since making his debut on Hip-Hop Kings in 2011 with his collaboration track with Dazzle, Terrorsum is back to start 2012 with the net video for his single "Memories Never Die". The U.K Hip-Hop artist has worked alongside Nik Squared who edited and directed the video, and Terrorsum used English indie band 'The XX' intro instrumental for the track. Terrorsum visits familiar territory in regards to the depth of his music and the content which has made him a rising star within the U.K Hip-Hop genre. You can watch the brand new video from Terrorsum – Memories Never Die on the youtube player below.
Category: Videos
Dazzle Twitter @DazzleMusic
Terrorsum Twitter @Terrorsum
Harry Shotta Twitter @HarryShotta
Making a debut on Hip-Hop Kings is all three artists listed above, Dazzle has teamed up with Terrorsum and Harry Shotta for their collaborative video "Skill". The hard-hitting / lyrically-focused Hip-Hop track is typical of Dazzle, who will be featured over the forthcoming weeks with a series of videos and tracks to feed fans ahead of a forthcoming project "Unity" which should be available towards the end of June. You can watch Dazzle ft Terrorsum and Harry Shotta – Skill on the video player below.
Category: Videos
In their ongoing "About to B" series, BSomebodyTV have teamed up with Terrorsum for a new feature exclusive to BSomebodyTV. The Wycombe based grime artist/rapper has already recorded two videos and tracks within the week, and is working hard to circulate his name around the U.K urban music genre. Terrorsum drops a track which is a cover of Yelawolf's "Pop The Trunk" and BSomebodyTV have labelled him one to watch for 2011. You can watch BSomebodyTV Presents Terrorsum's "About to B" on the video player below.
Category: Videos